2021 Executive Insights Report
See around corners on your path to success in 2021
Learn insights from American small and medium (SMB) business CEOs, CFOs, and COOs.
View Report
We are excited to present to you the Perigee 2021 Executive Insights Report for small and medium businesses in the US. This report is the only one of its kind made for businesses like yours.
We hope you find these insights enlightening and inspire you to take action toward a great 2021.
GO BEYOND!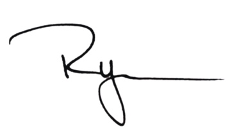 Ryan J Ogden
Founder, CEO
2021 Executive Small Business Report
Do you want a personal briefing on how these insights could apply to your business?
2021 Executive Small Business Report Event Video Replay
Three of the executive survey respondents dive even deeper into the survey topics.
00:00​ Perigee 2021 SMB Insights Panel Discussion
01:47​ Panelist intros: 01:47​ Matt Kraft, 03:29​ David Touwsma, 05:43​ Troy Vetter
07:39​ Report fly over: audience, methodology, exec summary
Survey Insights:
09:53​ Looking back at 2020…volatility…acceleration…
16:38​ Looking forward…recession?…
21:58​ Doing more with less…finding quality workers…white collar/blue collar
26:48​ Goal performance…% of goals achieved…
30:48​ Who are the biggest pessimists – CEOs, COOs or CFOs?
31:43​ Top improvement opportunities…growth, accountability, leadership, quality & excellence, managing strategic/big projects…
34:26​ EBITDA payoff…top obstacles to achieving improvements and EBITDA payoff
37:11​ Strategic planning & goal setting maturity…revenue-goals gap…goals-EBITDA impact…Moneyball…
49:53​ Our offer: no-charge expert briefing, identify top opportunities, plan to go forward, coaching, training, roll up our sleeves on top projects, seamless extension of leadership team.
Q&A:
52:18​ What do you recommend when you have a plan, but then reality hits and your plan hits the shelf, and you get behind it and your plan, it isn't even relevant anymore, and you never use it? You know, the, you know, the drill.
55:06​ What which is what time of year do you start and complete your strategic planning and goal setting?
Do you want a personal briefing on how these insights could apply to your business?
2021 Executive Small Business Report Summary
The Perigee 2021 Executive Insights Report provides direct survey-based perspectives from CEOs, CFOs, and COOs from small and medium businesses across the country.
What do executives think about:
Overall economic conditions that impact their business?
Business performance?
The use of strategic plans and goals?
Top areas for improvement and obstacles that may impede success?
The report also dives into:
Differing perspectives by role in the C-Suite.
Possible causes for performance differences.
The impact of using a strategic plan and goals.
These questions were answered – either in the report or the replay:
What is the future outlook for 2021 according to SMB executives?
What does the pandemic have to do with QR codes?
What is the outlook on labor in 2021?
What % of strategic goals do most SMBs achieve?
Who is the biggest pessimist – CEO, CFO, COO?
What is the payoff of improvement to the bottom-line?
How does strategic planning and goal setting cause executives see the world differently?
These key insights emerged:
It was no surprise that 2020 was difficult for most businesses. However, there is nuance that is important not to overlook. Many businesses also did very well.
There is great confidence about the future and little expectation of business decline in 2021. Most executives are anticipating better outcomes than last year, certainly, but even greater than three years ago.
Although executives are expecting higher than past performance in 2021, only about 50% of strategic goals are exceeded in any given year.
Those who effectively utilize strategic plans and goals have much different outlook than their counterparts – feeling more of a sense of control over their own destiny.
Perigee serves executives in small and medium businesses that serve humankind with excellence. We provide coaching, training, consulting, and fractional executive services to equip teams and accelerate success.
To schedule time with our team, view our calendar below.
Find a time that works with your schedule for a 1 on 1 briefing to see how your business lines up with other Small and Medium Business Leaders.